LINKS
Listed here are links to Racing sites that are well worth checking out.
I will do my best to keep these links updated. Please check back often, as I will be adding new and interesting sites whenever I find them.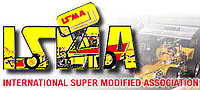 Official ISMA Site
If you can't get to the tracks, or if you just want to save the action to view again and again like me, you should pay a visit to the great folks at channel one video.